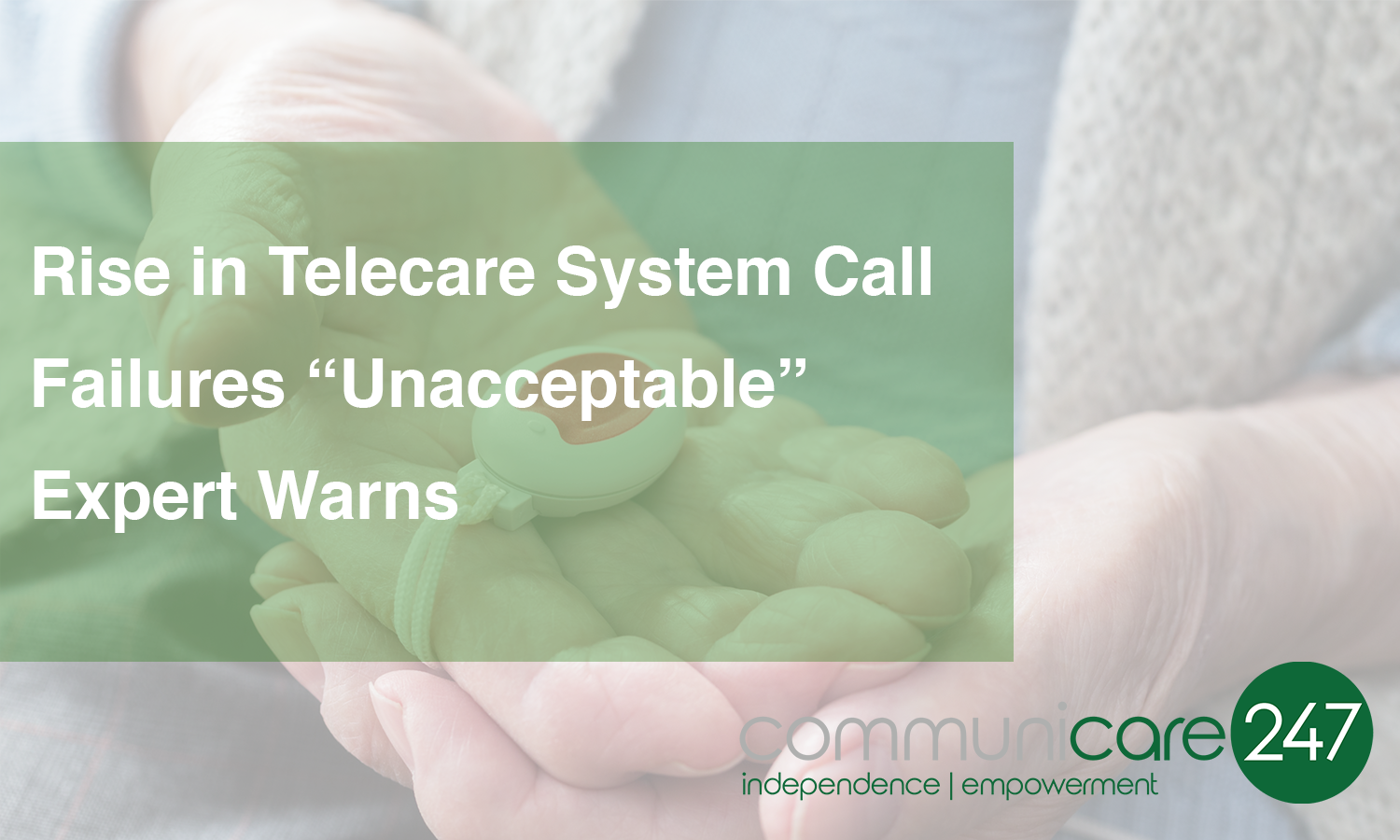 Article as featured in Future Scot
Old alarm systems currently used by vulnerable people receiving care in their homes are experiencing higher rates of call failures which is putting their wellbeing at risk, a telecare expert has warned.
More than 1 million alarm calls made by people in their homes failed to connect to alarm receiving centres (ARCs) in the UK last year, according to analysis by Communicare247. In Scotland, it is estimated there were almost 100,000 alarm calls made by people in their homes failed to connect to alarm receiving centres.
This affected people using telecare systems to call for help when they needed assistance from carers or even calls requiring response from fire and ambulance services.
Further to Comunicare247's analysis, a white paper published by the telecare industry body TSA showed how one Scottish local authority saw its call failure rate spike to reach 12.3% in one month due to network incompatibility problems.  
Ofcom, the UK telecommunications industry regulator, has also highlighted its concerns about risks to social care systems while the UK's public switched telephone network (PSTN) is being switched to a digital system. The regulator has warned the migration to digital will see interoperability issues for the 1.7million people in the UK who are reliant on analogue telecare services.  
Tom Morton, CEO of Communicare247, said: "Every citizen should feel assured that a service being provided to help them remain safe at home will enabled an alarm call to reach the help that is needed.
"Digital networks are expanding quickly and some areas are reporting significant call failure spikes which are completely avoidable.
"Similar experiences reported in Sweden and Australia have identified the root cause of these call failures is linked to the incompatibility of analogue alarm signal protocols which are not properly interpreted by alarm centre systems when transfered over new digital phone networks."
BT has confirmed that its commenced the migration of its network to digital this autumn, a process that will be complete by 2025. Other networks such as Talk-Talk and Sky are already digital, and Virgin Media has confirmed its transition will be complete in 2020.
Mr Morton said: "These spikes, which put people's wellbeing at risk, are increasing in frequency and are unacceptable. They are proven to be caused by old analogue telecare systems and these need to be quickly replaced.