In 2017, BT Group announced that they will be suspending and switching off the PSTN (Public Service Telephone Network) in 2025 in favour of an all-VoIP network, marking the biggest change in the British telecoms industry for over 30 years. 
With this switch off comes great challenges for health, housing and care providers who currently rely on these services to deliver essential telecare and telehealth services to over 1.7 million people in the UK. But what does this switch off mean for you, and how will it impact your business and services? 
In this article, we outline the timeline for the switch off, the potential impact it will have, and the next steps you need to take to ensure continuity of services. 
What is PSTN?
The Public Switch Telephone Network (PSTN) is the existing infrastructure that enables people to communicate from different locations by voice using analogue phone signalling. Commonly known as 'traditional telephony' these analogue signals are sent through copper and fibre telephone lines. 
The PSTN currently supports a number of Openreach products which Communication Providers (CPs) purchase and distribute to businesses and consumers via line rentals, broadband and call package deals; this includes Wholesale Line Rental and Integrated Services Digital Network (ISDN) which will also be withdrawn by 2025. 
PSTN has been used as the primary method of transmitting phone calls for many years across a range of consumer products and services, including telecare and telehealth. For many telecare service providers, PSTN is the foundation of their communications – with many telecare alarm devices and peripherals relying on this network, health, housing and care providers must act to avoid threats to the continuity of their services. 
What is the PSTN switch off?
In 2017, it was announced that the PSTN would be switched off by BT Openreach by 2025. This means that everyone using this service, including hundreds of thousands of businesses and millions of consumers will need to migrate to a new service by that time. 
As part of the switch, customers will be switched over to Voice over Internet Protocol (VoIP). VoIP facilitates voice-based communication using an internet connection instead of the traditional telephone lines used by PSTN. 
VoIP has many benefits for both businesses and consumers, which is why the switch off is taking place. As PSTN became more expensive to maintain, VoIP offers a notably cheaper solution that also delivers faster call connections, is more resilient and enables service providers to update the service more efficiently. 
For telecare and telehealth providers and users, the switch off and migration to a fully digital service creates new opportunities. With more choice of new technology enabled care services, speedier alarm connections and the use of a more resilient and efficient service, telecare users can benefit fully.
What is the timeline for the switch off?
The PSTN switch off was originally discussed in 2015, and by 2017, a 2025 deadline was set. Since then, BT Openreach has been involved in several trials in Salisbury and Mildenhall to upgrade the existing PSTN network to a fully digital service. As part of the timeline for the switch off, BT Openreach has announced several 'Stop Sells' which stops the sales of some of their products, including PSTN based services including WLR and ISDN by 2023. A full timeline of the switch off can be found below. 
What impact will the PSTN switch off have on my business?
Around 2.4 million businesses, local authorities and public organisations currently operate on PSTN or ISDN, and through the withdrawal of these services, these organisations will face significant disruption through the loss of connection and communication lines if their services aren't upgraded by the 2025 deadline. Services that will be impacted include: 
ADSL Broadband 

FTTC Broadband 

Digital Telecare Systems operating over ADSL and FTTC

Analogue Telecare and Critical Care Systems

Analogue Fire Alarm Systems

Analogue Payment and Card Processing services

Analogue Security Systems, including CCTV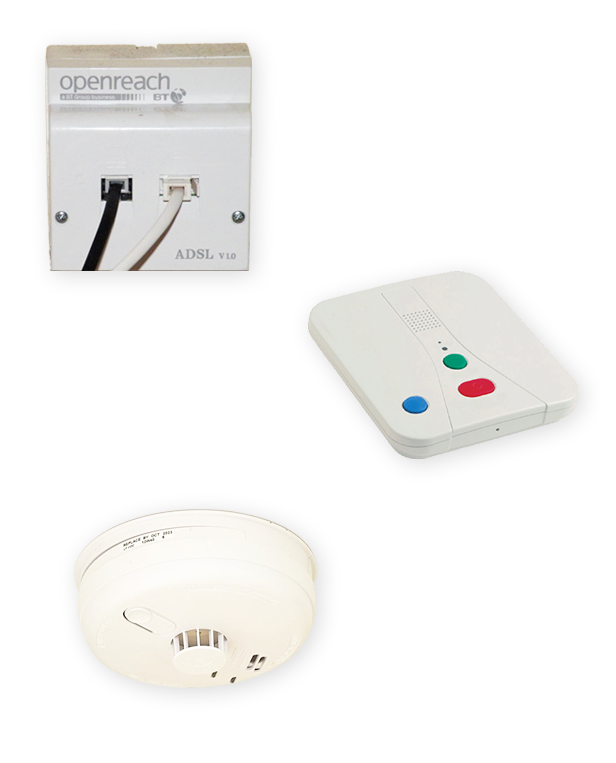 Impact on telecare and critical care systems
For housing, health and social care providers who deliver essential care services supported by telecare, the PSTN switch off provides significant cause for concern. If local authorities, housing associations and other care providers fail to address the switchover in a timely manner, vulnerable adults may be left without the emergency assistance they rely on. 
Within the telecare space, there is a misconception that analogue telecare units will still work within digital telephone networks, such as VoIP. However, research has already shown that analogue telecare equipment will not work within the digital requirements, and will cause an influx of call failures, which could be fatal for service users in need.
Next steps – get ahead of the PSTN Switch Off
To get ahead of the PSTN switch off, businesses and service providers need to act now by upgrading to VoIP. Migrating from PSTN to VoIP requires careful planning and checks to ensure a smooth and seamless transition. Organisations should consider the following steps: 
1. Audit your current systems
The first step in migrating to VoIP is to audit your current networks and set up. This will involve creating a catalogue of everything your organisation has that operates via PSTN, including all hardware, software and processes. Some considerations could include:
Understanding your existing phone service, including the number of telephones you have, how you answer and take calls, how you record voicemails etc. 

Existing broadband connectivity 

Existing health and safety systems, including fire alarms, Co2 alarms, building security, CCTV 

Any telecare hardware and software you rely on, including Alarm Receiving Centre software 
For many small businesses, this audit process may not take long. For larger local authorities and housing associations, you must take into account all hardware provided to your customer base. It's important to start now and not risk delaying this process until you are close to the deadline.
2. Create a defined plan of action
Once you have created a catalogue of existing hardware, software and processes, you must create a clear strategy and plan on how you will replace these systems and who will be involved. In this process, you should consider:
Service Offering – What kind of digital service you wish to provide. Should you replace systems with like-for-like alternatives, or should you implement new and exciting services to provide your business and customers with more choice and flexibility? 

Technology – What technology do you want to use? What technology do you want to equip your customers with? 

Capacity/Resources – Who will help you transition? What capacity do you have internally to make these changes? 

Operational Procedures – Have you mapped out what procedures need to be altered to make the transition successful?

Business Continuity – Do you have a business continuity plan in place if things don't go smoothly? 

Budget – Have you mapped out the potential cost of replacing your existing equipment and systems?

Digital Skills – Does your organisation and customers have the relevant digital skills to ensure success?

Communication – Do you have the communication plans in place to effectively communicate migration to your internal teams and external customers? 

Third Parties – Have you considered the readiness of third party providers? Is your Alarm Receiving Centre or monitoring partners equipped with the tools to handle digital calls or alarms? 

Cyber security – What measures do we and third parties have in place for cyber security for a new digital network? 
3. Partner with a VoIP provider/digital services partner
As part of the migration to a VoIP service, you should consider working with a company that can deliver everything you need identified in step 2 and help you to migrate smoothly. This should involve working with a VoIP provider that provides excellent support and security. Since VoIP operates from the cloud, a provider with high security credentials will be able to keep your network safe and secure from cyber attacks. 
4. Test, test and test again
When implementing new hardware, software and processes under a new VoIP service, you should ensure that all functions are tested. Depending on your organisation, this stage may involve testing communication lines, but for larger organisations responsible for telecare services for example, you must ensure that there is a secure and resilient line of communication in place, as without it, you could put vulnerable people in danger of not receiving emergency support. 
To test effectively, take a leaf out of BT Openreach's book and create small trials and test beds to safely test your new hardware, software and processes with customers who aren't high risk. Once you are satisfied that everything is working effectively, you can begin the process of implementing the system on a wider scale.
Migrating to digital with Communicare247
Communicare247 is a digital service provider, delivering a suite of solutions for housing, health and social care providers. Our products and services are designed to support & empower greater personal freedom and independence. We enable our customers to make proactive, informed decisions, which means service providers can predict & proactively support their clients to live independently in their homes and communities for longer. 
Through our Archangel® cloud system, our customers can integrate a choice of digital home and mobile equipment, IoT devices, ambient sensors and monitoring tools to protect and respond to the needs of citizens. 
Archangel® delivers complete flexibility and functionality, enabling providers to migrate to a digital system their own way, securely. Through Archangel®, service providers can access our Interoperability Gateway, a secure middleware cloud technology which enables the two-way exchange of data between analogue and digital devices and IoT systems. Featuring open APIs, connectivity plugins and our Analogue to Digital Bridge, the gateway supports providers by integrating existing analogue devices and social alarms, enabling existing devices to work with a fully digital system. This supports the smooth migration of services, and consolidates multiple data silos into one complete system. 
To find out more about Archangel, our Interoperability Gateway, and how we can support you in the transition from analogue to digital, please download our brochure below, or get in touch with our team.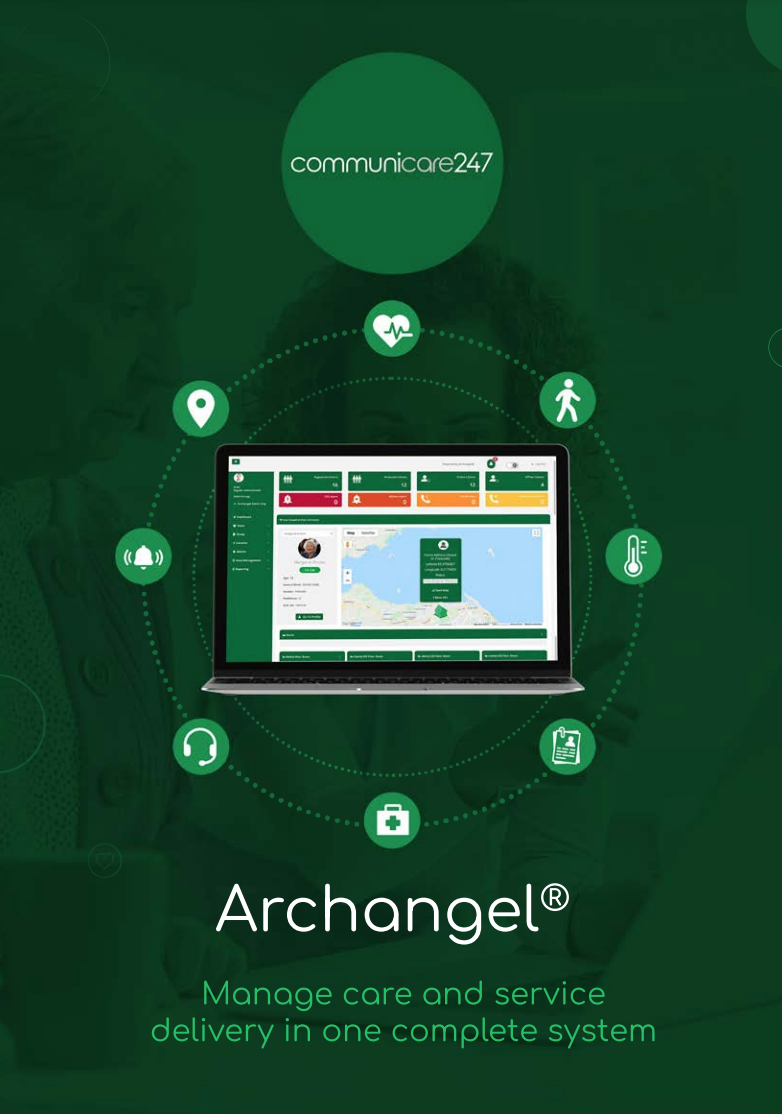 Download the Archangel® brochure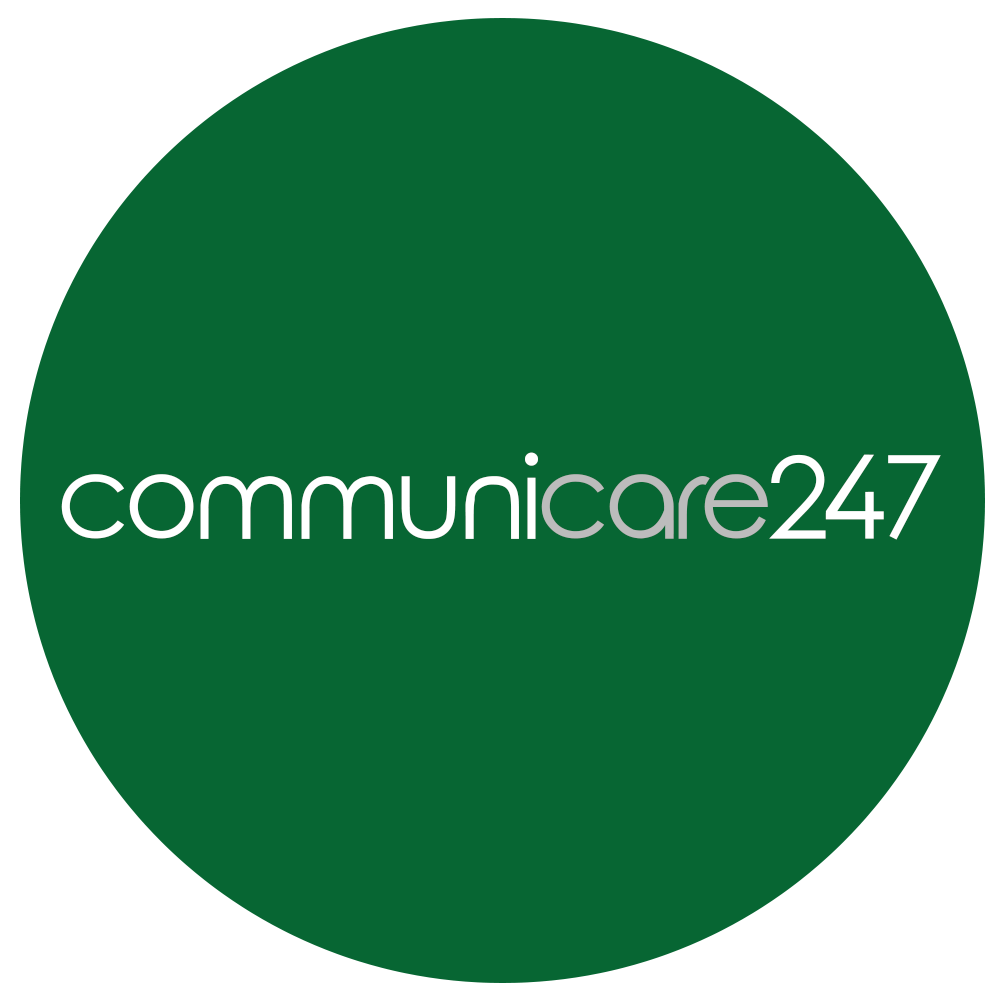 About Communicare247
Communicare247 is a health and social care service provider which delivers connected care solutions. Using secure digital technology and monitoring services, we enable citizens to remain safe and independent in their own homes for longer. Cloud services and effective technology provide valuable reassurance for individuals receiving care and permits sharing of information with families and care providers. The service helps to support service commissioners in balancing their duty of care with practical efficiencies capable of meeting modern day audit and resource challenges.